It's St. Paddy's Day, Y'all
Posted March 16, 2011 by Big Ticket in
Calendar
With the sheer number of St. Patrick's Day events going on in town, you'd be forgiven for thinking that everyone who lives here is from Ireland. What's more likely is that the people in this town will take just about any excuse to par-tay, and if the celebration involves the Irish, a people not known for saying no to tipping back some hooch, well, then massage your livers, belly up to the bar, and say, "Sláinte!"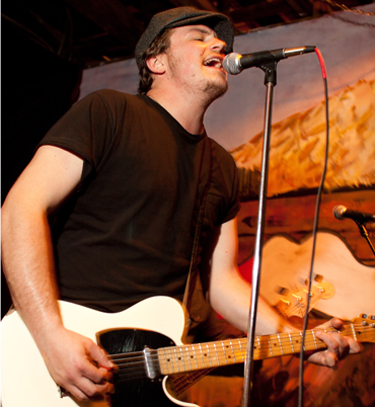 As any good owners of a loud and proud Irish pub would do, the guys behind Poag Mahone's (700 Carroll St, 817-529-9141) went totally out of their way for their Third Annual St. Patrick's Day Madness event –– they built an entire deck behind their West 7th Street corridor bar. Starting around 2pm on St. Paddy's Day, Thursday, Poag's Madness offers performances by the Josh Weathers Band (not his True+Endeavors, just his band), Dallas Celtic rockers Needfire, psychobillies Polyester Cadillac, the drinkin', fightin', rockin' Panther City Bandits, proto-punks One-Fingered Fist, and ska-meisters Pablo and the Hemphill 7, all for free. The bar opens at noon, and there'll be food for sale.
Right across the street, at The Pour House (2725 W 7th St, 817-335-2575), funk-rockers Rabbit's Got the Gun and cover artists extraordinaire Poo Live Crew will perform, with DJ Billy the Kid spinning outside. Sixteen-ounce green drafts will be $2.25. Up Camp Bowie Boulevard a little, The Ginger Man (3716 Camp Bowie Blvd, 817-886-2327) has wrangled C&W chanteuse Ginny Mac to do a show. The music starts at 7pm, and with more than 70 beers on tap, The Ginger Man has more than enough traditional Irish brews to slake your thirst for something Irish-y.
All of the events are free.
7th
,
817
,
band
,
bar
,
bowie
,
camp
,
crew
,
day
,
events
,
free
,
ginger
,
irish
,
madness
,
man
,
paddy's
,
patrick's
,
people
,
rockers
,
street
,
town