Killer or Filler?
CDs by Constant Seas, Maren Morris, and We the Sea Lions go under our musical microscope.
Posted August 17, 2011 by ZACK SHLACHTER in
Music
Live Wire, Maren Morris:
Maren Morris' third album, Live Wire, is a mature effort from a singer who's practically grown up on record. Her first release dropped when she was 14, and a loyal fan-base sprang up around her in no time. Weekly readers have voted her the best female vocalist in the paper's annual Music Awards several times now –– and, no doubt, Morris' silky-smooth voice is her strongest asset. Not just a singer, she also penned most of the songs on the new album (co-producer Taylor Tatsch contributed a few of his own) and handled acoustic guitar and piano duties on several tracks. Her music, a flavor of country with a strong pop inclination, is made for radio: Live Wire's 11 cuts are tightly produced, and there's never a false note.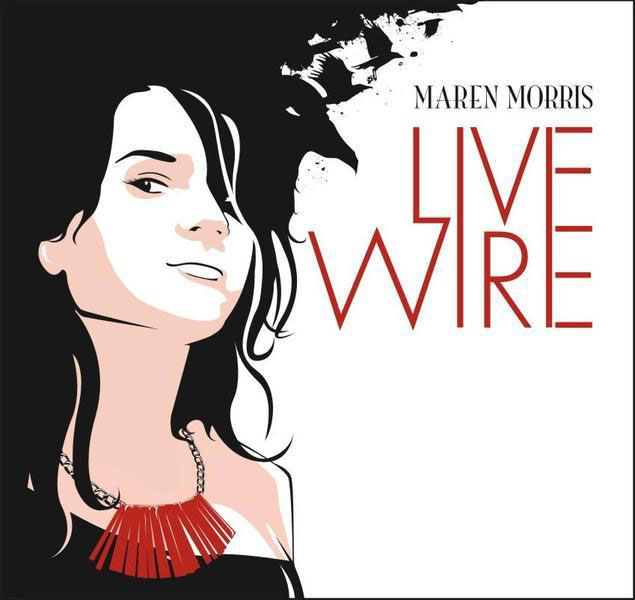 But the album isn't that distinct from what's on the radio, either, and that's a problem. Commercial country might be an especially sanitized version of a once wildly irreverent (and looked down upon) musical idiom, but you don't have to be an outlaw to make interesting music. Actually, some of the genre's most popular and respected figures have walked the line between sin and salvation, and the most resonant music appeals to holy-rollers and wayward drifters alike.
So how does Morris fare? While her relationship with the Man Upstairs is mirrored in songs about boyfriends, there aren't any creepy, mixed metaphors here — thankfully. Keeping the two separate, though, isn't enough to redeem a song. Titles like "Born Again" and "The Light" say it all, and neither track is served by generic arrangements and lyrics that just don't probe deeply enough.
The album's best cuts, by contrast, vaguely but effectively recall other artists. The title track, with its melancholy vibe and contemplative lyrics, subtly brings to mind the Rolling Stones' "Wild Horses," and Morris' delivery on "The Letter" is mostly dry, conjuring up Aimee Mann, which works surprisingly well. The rest of the songs, though all heartfelt and sincere, are simply not as memorable.
There's no question that Morris can sing, and her recorded output shows her to be proficient in the studio, but she either needs to play a little looser and grittier or get more ambitious with that pop sound to make truly noteworthy music.
Cycles, Constant Seas
For most people, post-rock is pretentious, trendy, and toothless. Indeed, the term itself tends to induce cringes. But the deceptively simple name actually evokes what the music sounds like: smart, moody instrumental pieces by bands with traditional rock set-ups. Post-rock might have elements of noise and even minimalism, but it's really the deconstruction of rock that allows the listener to escape into the rich soundscapes.
Fort Worth's Constant Seas make a worthy addition to the field with their debut EP. Clocking in at just over half an hour, Cycles offers six cuts that vary just enough in tone to defeat the standard knock that all post-rock sounds the same. While the arrangements on most of the tracks give way to prolonged noise, the sense of foreboding on the opener, "Forgetful," eventually recedes into the background, replaced by a surging ambiance that goes on to define Cycles' middle songs. The urgency in the latter half of "Alive and Well" carries over to "Alamo, Our Grave," a title that recalls Explosions in the Sky, another Texas band and one of the genre's most accomplished acts.
By mining transcendent sonic depths on the closer, "Into the Abyss," Constant Seas ends on the right note. For experimental-minded listeners, Cycles is a great, meditative introduction to the style –– and to a startling new local band.
For Now, We the Sea Lions
For Now, the debut EP from Fort Worth's We the Sea Lions, is standard indie-rock and would be forgettable if not for the promise of the last two songs. The trembling, post-rock guitar work on "Comet" is briefly — and successfully — married to lightly danceable drums; the arrangement, however, falters in the middle (and again at the end), due to some unfortunate production choices. Easily the strongest cut here, "Into the End," provides a fitting close to the record. With lyrics about discovering life and growing up, the song's a little earnest, but the music — by turns shaggy and charging — is solid. Hopefully, We the Sea Lions will tap into the potential of those tracks.