Death Lives On
Posted January 11, 2012 by Static in
News
When John Holbrook put together a photo essay of Texas death row inmates for Fort Worth Weekly in 2008, he probably little suspected that its effects would still be rippling outward more than three years later. His eerie pictures have been exhibited in Geneva, Rome, and Oslo, and even in a lighthouse inside the Arctic Circle. Holbrook, a private investigator who has worked for attorneys defending death-penalty cases, has become an advocate for abolishing the death penalty — not because he thinks all the people sentenced to death are nice people or innocent of their crimes, but because he came to believe that, "The only way we can truly stop suffering is to love and forgive those who have caused the suffering."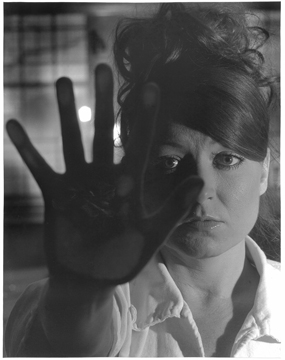 More recently, Holbrook has worked with reporter Renaud Dumesnil of the French Arte TV channel, which Holbrook said is something like PBS in this country. Dumesnil has put together a 28-minute documentary on the death penalty, centered on a Texas death-row inmate. Hank Skinner was convicted by a Tarrant County jury of a 1993 triple murder in Pampa, in which his girlfriend Twila Busby was bludgeoned and her two adult sons were stabbed to death (the case had been moved here on a change of venue). Skinner has come close to being executed several times; currently his execution has been stayed while lawyers seek court rulings on whether new DNA evidence should be tested and allowed to be submitted as evidence in a new trial.
In October, Dumesnil, who is based in New York, came to Fort Worth and, with Holbrook, interviewed two of the jurors in Skinner's original trial. Both jurors, Holbrook said, told them that they would not have convicted Skinner had they known of the possibility of new evidence and witness recants.
Holbrook will have a part in the documentary, which is expected to air in the next few months. More important to him, his Texas death-row photographs, including some of those that first appeared in the Weekly, will be shown.
In keeping with the often-bizarre nature of his work regarding the death penalty, Holbrook said he and Dumesnil interviewed one of the two former jurors on Halloween with the lightheartedly ghoulish trappings of that holiday all around them.
"It was a very strange dynamic," he said.