Trusting City Hall
Opponents of the new ethics ordinance say citizens dodged one bullet, got hurt by others.
Posted January 3, 2013 by PETER GORMAN in
News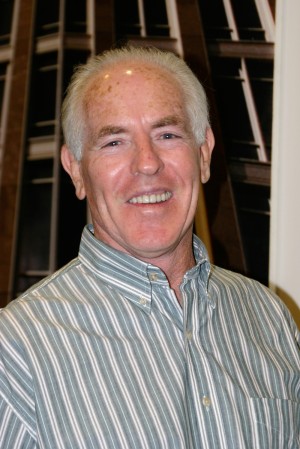 Ashford: "... Putting them behind closed doors would have been disastrous." Jeff Prince
When the Fort Worth City Council approved major changes in the city's ethics ordinance recently, it put the city in a different camp than most other major American cities outside Texas on how to handle complaints — and in a weaker position, according to one nationally recognized expert on government ethics.
But Fort Worth residents who support open government also dodged an important bullet in the council's Dec. 18 vote: The council turned down one change proposed by the city staff that would have allowed all the city's advisory boards, task forces, and temporary committees to meet in private without posting meeting times, taking public input, or even keeping minutes.
"Imagine if [meetings of] the gas drilling task force or the air quality study committee, both of which have immense impact on the people in Fort Worth, were allowed to be held in secret," said longtime activist Jim Ashford, who had lobbied against all the changes approved by the council. "It's bad enough that those boards are often stacked with people who have a financial interest in the things they are advising on — look at former Mayor Ken Barr, a lobbyist for the gas industry who was on the last gas drilling task force, as an example. But taking them out of the public eye and putting them behind closed doors would have been disastrous."
The proposed change was dropped by City Attorney Sarah Fullenwider, after several citizens objected to it at a Dec. 4 council meeting. It was Fullenwider who was charged by former Mayor Mike Moncrief with updating the ethics code.
Mayor Betsy Price said at that meeting that regardless of what the code said, such city panels would be required to follow the state open-meetings law.
"Even if Mayor Price meant what she said and kept the meetings public, what about the next mayor or the next council?" asked Ashford.
He's still livid about what did pass. "Considering that the changes to the ethics code were initiated by … Moncrief, you might consider the gutting of the code his final poison-pill present to the citizens of Fort Worth," said Ashford.
It was Ashford's complaint — about allowing people who earn their living from gas drilling to serve on the city's air quality study board — that led Moncrief in 2010 to fire the ethics commission that had upheld Ashford's complaint. Moncrief then ordered a review of the entire code.
The ethics code amendment most bitterly fought by Ashford and other opponents allows the city attorney, rather than the ethics panel, to rule on potential conflicts of interest involving city employees and appointed officials.
In most major U.S. cities, conflict-of-interest questions are handled either by an independent ethics officer or directly by an ethics board, rather than by the city attorney, who is hired and fired and earns a salary set by the city council.
The new ethics code provision allows individuals to ask the city attorney's opinion on possible conflicts of interest.
If the attorney says there is no conflict and puts it in writing — even up to 15 days after an ethics complaint is filed — the matter cannot be considered by the new ethics committee.
Robert Wechsler, research director for Cityethics.org, a nonprofit organization that provides advice on local government issues nationwide, said that 25 of the largest 28 U.S. cities outside of Texas rely on someone other than the city attorney for ethics rulings. Most cities, he said, rely for such advice on either an independent ethics officer or a member of an ethics commission who has received special training.
"Using the city attorney is the weakest way to do it, because the city attorney is a political animal, and whatever they do — even if they are very honest and give the right advice — is liable to look like a political opinion," he said. "And with ethics issues, how things look are very important to people's trust in their government."
However, most large cities in Texas do use city attorneys for ethics advice, including Houston, which recently changed its ethics ordinance to put that power in the city attorney's hands. Austin is the only major Texas city that follows the national trend.
Carter Burdette, a former city council member and current member of the ethics panel, said he believes it's wise to allow the city attorney to rule on questions raised about potential conflicts of interest, while allowing the ethics committee to "evaluate a situation after it has happened."
The ethics committee's role, he said, should be judgmental, rather than advisory.
If an official or city employee requested and received a beforehand ruling from the ethics panel on whether some action represented an illegal conflict of interest, Burdette said, it would put the board in a difficult position if a citizen later filed a complaint regarding that action.
In Burdette's opinion, it makes for an impossible situation. But then, said Ashford, so does giving the city attorney the right to render an opinion that cannot be overruled by the ethics committee.
"Well," said Burdette, "the committee has the possibility to disagree with the city attorney altogether and can ask that the initial opinion be revisited."
Ashford said he thinks it highly unlikely that a city attorney would reverse his or her own ruling. "That is simply not going to happen," he said.
Price did not respond to requests for comment for this story. City spokesperson Jason Lamers said that the mayor was pleased by the changes to the ordinance.
Ashford said the ethics code was already too limited and that the changes weakened it further.
"The only thing the code of ethics dealt with was conflict of interest where money was involved. It really didn't deal with ethics at all. And now that they've made it official that there is a way around the conflict of interest [provision], there is essentially no code of ethics," he said.
Former city council member Clyde Picht agrees with Wechsler. "The city attorney is there to defend the city council and look out for the city. They are not there to protect the public," Picht said. "That is the job of the ethics committee, and I think they're coming up with a way to beat the system."
He also took issue with the code revision that changes the way ethics committee members will be selected. "The old rules required organizations in the community to [recommend] someone with high moral standards to sit on that commission," Picht said. But under the new code, the council "no longer has to reach out to those organizations.
"We had a great ethics code," he said, "and now they've got it to the point of what they can get away with."