Larry Stanley Returns Home
A Fort Worth filmmaker tries to balance faith and fun.
Posted June 26, 2013 by KRISTIAN LIN in
Film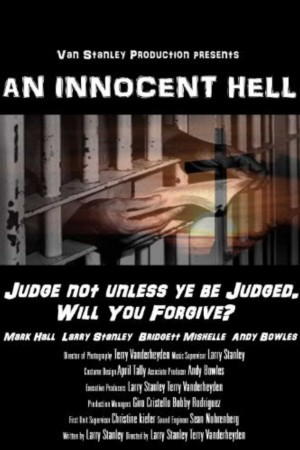 Larry Stanley is an avowed Christian whose religion informs his filmmaking, but he doesn't want to be pigeonholed as a Christian filmmaker. "I don't want to be backed into a corner," said the Fort Worth resident who turned 35 last week. "I think I'm going to do religious film, raunchy film, religious film, raunchy film."
Stanley moved to L.A. at age 17 to pursue an acting career, rooming with fellow Cedar Hill native and high school classmate Andy Bowles for a year and subsisting off work as a background extra. Returning to Texas, Stanley attended Hillsboro's Hill College and "just about every community college in the Dallas area," he said. He spent several years as a radio broadcaster "talking to strippers and local bands" for 105.3 The Fan and 95.9 The Ranch. Eventually he became disenchanted with the medium. "There's no personality left in large-market radio, unless you do a talk show," he said. "It wasn't a creative outlet anymore. It was just a job."
He found his way back into movies when he reunited with Bowles in 2005, landing his first speaking role as the hero's best friend and sidekick in A Texas Tale, a spoofy spy flick that Bowles starred in and wrote. "Watching guys who had done it before, it was great," Stanley said. "I always liked to write. I saw Andy do his thing and thought, 'I'm gonna try this too.' " While penning scripts, Stanley made ends meet by maintaining the broadcast system on Traffic.com and covering events like lingerie football for the now-defunct website Big Bad Sports Daddy.
His first film, An Innocent Hell, was financed by friends and private investors. It was shot over a series of weekends in 2010, including some scenes at Ol' South Pancake House, and released on Amazon.com last February. Stanley wrote the script and starred as a child abuse victim who struggles to forgive the pedophile who molested him when the latter is released from prison and moves back into his old neighborhood. Because of his acting duties, he co-directed the film with cinematographer Terry Vanderheyden, whom he had met at Big Bad. "It was great to have another set of eyes on me," Stanley said. "When you're in front of the camera, you never know how it's coming across."
The 47-minute short film was originally a 70-minute feature but was cut down after audiences responded negatively to plot developments in the later going. "You do a risky movie like this, you're gonna get some flak," Stanley said.
While An Innocent Hell touches on themes of Christian repentance in a God-fearing community, Stanley's current feature, Proud Souls (which he calls "the biggest project I've ever done"), uses religion as the backdrop for a cosmic battle between good and evil. Partially filmed in Mansfield, the thriller wrapped shooting this month. He's also working on two projects that are not overtly religious: an addiction drama called Decisions that he hopes to start shooting in September and a comedy called Mr. Happy Pants about a group of friends who go out drinking before one of them gets married. The latter is a resurrected version of a failed short film Stanley made five years ago. "Every project hits a time when you start doubting whether you're going to finish," he said. "You just have to chug through that."