Blood-Curdling
Posted October 23, 2013 by BIG TICKET in
Calendar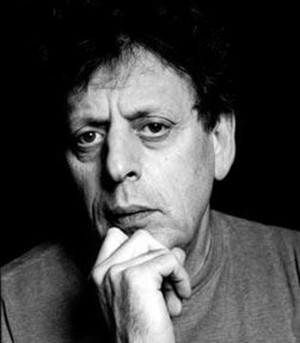 Legendary composer Philip Glass will conduct his ensemble at Bass Hall, Tue.
In preparation for the 1999 reissue of Tod Browning's classic horror film Dracula, Universal Studios commissioned Philip Glass to compose a soundtrack. The result has become a concert hall favorite (with or without the accompanying movie) thanks to the recorded performances by Kronos Quartet, pianist Michael Riesman, and others. This Tuesday at Bass Hall, as the image of Béla Lugosi hovers bloodthirstily over another hapless victim, there will be a live performance of Glass' masterpiece directed by the composer.
Having written the soundtracks for The Hours, The Truman Show, and The Illusionist, among other major studio releases, Glass has earned the ignominious reputation of being both well-established and underrated. That may be in part to his unapologetic adherence to minimalism. For Dracula, Glass has retained his famous undulating sound, which is a natural fit (especially for the original Most Interesting Man in the World). Where many composers would have been tempted to add orchestral colorings, Glass worked within the dark imagery of Browning's film by layering dissonant phrases on top of one another. They rise seemingly from the depths and ultimately lead to a re-imagining of the film.
Glass will be conducting the Philip Glass Ensemble, a chamber orchestra he founded in 1968. — Edward Brown
Dracula: The Music & Film is 7:30pm Tue at Bass Performance Hall, 555 Commerce St, FW. Tickets are $22-99. Call 817-212-4280.