Great Britten
Posted February 5, 2014 by BIG TICKET in
Calendar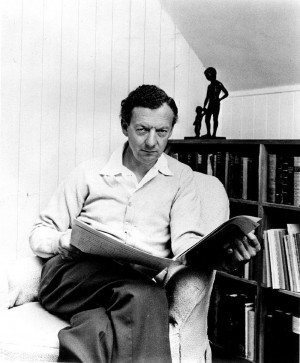 Benjamin Britten's music is showcased at Broadway Baptist Church.
Last November marked the 100th anniversary of the birth of Benjamin Britten, whose music made him a consensus choice for the greatest British composer since Henry Purcell more than 200 years before. At a time when mainstream classical music had abolished key signatures and was worshipping at the shrine of difficulty, he used the old key signatures (albeit in new ways) and proclaimed that he wanted to "make music that people could use." To top it off, he was known to be homosexual (though it was never publicly discussed) and was a pacifist during World War II, yet none of that kept him from winning widespread acclaim for the ingenuity and depth of feeling in such works as his searing operas Peter Grimes and Billy Budd, the sprawling War Requiem, and the endlessly inventive Variations on a Theme by Frank Bridge.
The Youth Orchestra of Fort Worth will play Britten's The Young Person's Guide to the Orchestra, which takes a theme by Purcell and works variations on it that feature each instrument in the orchestra in turn. (You may remember it from the opening of Wes Anderson's Moonrise Kingdom.) Fort Worth City Council member Joel Burns serves as narrator for this work that's atypical of Britten's oeuvre but shows the composer's technical genius as well as his long-held interest in writing music for even the youngest audience members. The ensemble will also perform Haydn's 60th Symphony.
The Youth Orchestra of Fort Worth plays at 7pm Thu at Broadway Baptist Church, 305 W Broadway Av, FW. Tickets are $10-20. Call 817-923-3121.