Colorado Symphony: Now With Weed!
Posted April 30, 2014 by Kristian Lin in
Blotch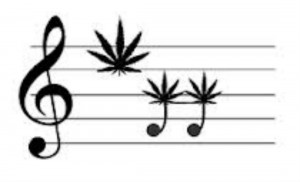 For some decades now, classical music organizations have been wondering how to attract more young listeners to their concerts, and the Colorado Symphony Orchestra has now hit on an idea inspired by the recent changes in their state's laws: You can smoke pot there! A series of fund-raising concerts entitled "Classical Cannabis: The High Note Series" will allow concertgoers to smoke marijuana. You will have to buy a $75 subscription, be at least 21 years old, and bring your own weed, but starting next month, you'll be able to get high while listening to the orchestra at a small Denver gallery and at the outdoor amphitheater Red Rocks. Oh, to own a share of the concession-stand revenue at those places! Here in Fort Worth, we have Concerts in the Garden. In Denver, they'll have concerts on the grass.
Seriously, though, what should the CSO play at these concerts? What classical music would go best with marijuana? I thought about Bruckner's symphonies, or Einojuhani Rautavaara's "Angel of Light" Symphony, or some of Alfred Schnittke's wilder stuff, but then, I'm no weed smoker. Maybe some of our readers with a knowledge of the classical repertoire and a taste for the chronic can offer suggestions.