Beer in Wine Country
Posted May 14, 2014 by BIG TICKET in
Calendar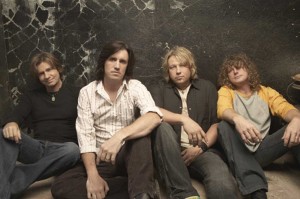 Little Texas headlines the music at Main Street Days.
With summer fast approaching, now is a good time to be sampling light, refreshing beers that fit the season. You can do that at the 30th annual Main Street Days celebration in Grapevine. The city named after the wild grapes native to the area and famed (at least locally) for its wine is taking this occasion to promote beer, as a dozen different breweries (including some big names like Deschutes, Founders, Saint Arnold, and Sierra Nevada) will be on hand to dispense their brews. Have no fear, though — the wine drinkers among us won't be left out in the cold. Instead, they can enjoy the festival's new Texas Wine Terrace and other places to imbibe, and we all can compare notes on whether craft beer snobs are as annoying as wine snobs.
Of course, there'll be non-alcohol-related fun as well for the family. The likes of Little Texas and Starship will headline a full lineup of live music, Palio's Pizza Toss Academy will teach kids ages 5-10 to toss pizza dough like a professional, and the Grillin' Competition will provide a wide selection of meats and pizza to go with whatever you might be drinking. You'll come away with great memories (and with some luck, a new drink of choice) to get you through the dog days.
Main Street Days runs Fri-Sun in historic downtown Grapevine. Admission is $5-20. Call 817-410-3185.