Bright Eyed Joy
Posted July 23, 2014 by BIG TICKET in
Calendar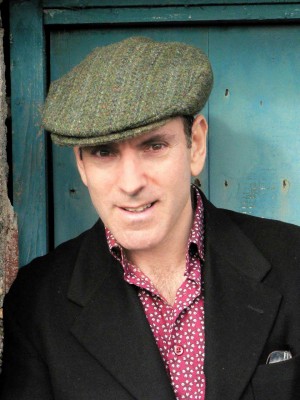 Ricky Ian Gordon inaugurates TCU's Festival of American Song.
One of America's best composers for the stage, Ricky Ian Gordon is a musician who has followed Leonard Bernstein's lead in blurring the distinctions between Broadway and opera, writing music for the concert hall in a style easily grasped by mainstream audiences. His lighthearted pieces like My Life with Albertine (based on Proust's In Search of Lost Time) balances with weightier works like his opera version of The Grapes of Wrath and Twenty-Seven, about the lives of Gertrude Stein and Alice B. Toklas. In addition, he has written numerous song cycles, including the anguished Green Sneakers, inspired by his partner's death from AIDS.
The composer is no stranger to Fort Worth, having appeared here before for performances of his works. He'll be the guest of honor at TCU's inaugural Festival of American Song. Saturday features an all-Gordon recital, while on Sunday his works will be performed alongside those of Jason Robert Brown, Ned Rorem, and Stephen Sondheim, as well as the world premiere of Gordon's song cycle Meteors, commissioned especially for this occasion. The two-day festival could fill what is normally a dead time on Fort Worth's calendar of classical music events, so we should welcome it gratefully.
The Festival of American Song runs Sat-Sun at PepsiCo Recital Hall, 2800 S University Dr, FW. Tickets are $10. Call 817-257-7602.