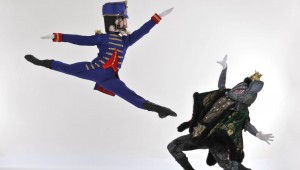 Texas Ballet Theater's new Nutcracker rocks.


LEONARD EUREKA
The holidays took on a warm, fuzzy glow with the opening of Texas Ballet Theater's glorious new production of The Nutcracker in Bass Performance Hall last weekend. A gift from the now-defunct Ballet Florida of West Palm Beach...
Kristian Lin
Greetings, Weekly readers! By now, you've probably noticed that we have a newly redesigned website! It's got bigger type and a cleaner interface, and it's generally more picture-tastic. What do you think? Leav...