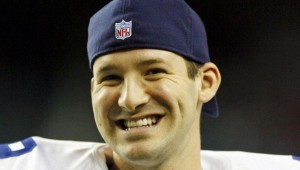 Jeff Prince
Dallas Cowboys quarterback Tony Romo, who finally shed his reputation as a choker after a courageous 2014 season, isn't wasting time creating a new persona for himself. He says the Cowboys will win the Super Bowl this sea...
Good: Billionaires giving away money. Better: Billionaires supporting tax reform.


JAMES RUSSELL
Last month, 40 billionaires from around the United States announced that they had signed "The Giving Pledgecis," an initiative started by Warren Buffett and Bill and Melinda Gates, stating their plans to donate the majority...