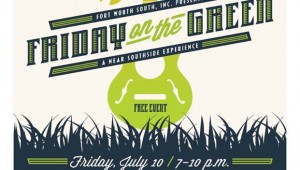 Jeff Prince
Blind Alligator Visits Cowtown A 10-foot alligator was captured in the Trinity River near Fort Worth's downtown area. Experts point the finger at all the rain and flooding we've had this year. I blame Ariana Grande. TABC Ho...
Straight from the Crescent City to your belly, Boo-Ray's does Looziana right.


LAURIE BARKER JAMES
Louisiana cooking isn't completely foreign to Fort Worth, but restaurants specializing in Cajun cuisine here can probably be counted on one hand. All of them also involve someone of Looziana background. Add one to that short ...