Posts Tagged 'amphibian stage'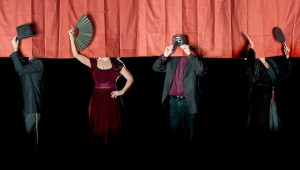 Amphibian Productions' Julia Pastrana is solid if light.


JIMMY FOWLER
Amphibian Stage Productions has just opened a sparkling new theater space on the Near Southside at Main Street and Vickery Boulevard, and what better way to show it off than with a play staged in total darkness? Leave it to the...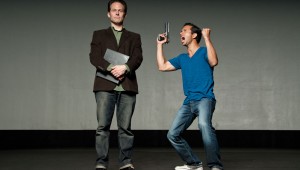 A "lost" Kafka script is brought to life in the theater company's latest.


JIMMY FOWLER
The adjective "Kafkaesque" gets tossed around a lot, but rarely has it applied more literally than in The Understudy, Theresa Rebeck's sly show business comedy that's currently receiving a tart and appealing production ...