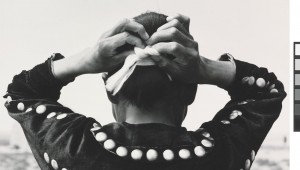 Beneath its gallery space, the Amon Carter Museum of American Art is preserving the legacy of several great American photographers.


Edward Brown @ejb0017
This past Tuesday morning was like any other at the Amon Carter Museum of American Art. A few visitors were trickling in to see That Day, an exhibit of 27 black-and-white and color photographs by photojournalist Laura Wilson th...
Peter Feresten's art-documentary photographs have taken on a second life.


COURTNEY ORTEGA
Known to his biker buddies as "Picture Pete," Peter Feresten was an incomparable photographer and teacher. After his death in 2007, there was some concern over the fate of his archives: innumerable negatives, prints, and au...
Now begins the work of archiving legendary photographer Peter Feresten's gigantic oeuvre ...


Art
As a photographer, Peter Feresten was a lot of things: documentarian, historian, teacher, artist.