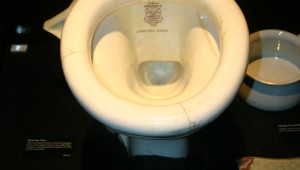 Jeff Prince
Titanic: The Artifact Exhibit debuts Saturday at the Fort Worth Museum of Science and History, and Blotch got a sneak peek today. The admission is pricey ($26 for adults, $18 for kids over 3), but devotees of the Titanic'...
JEFF PRINCE
Four men who played pivotal roles in the creation of Texas are being honored in a one-of-a-kind exhibit at the Stockyards.
Cowtown's emphasis on one era has left the rest of local history in the lurch.


Jeff Prince
The three swords once belonged to a U.S. Army officer of dragoons, back in the era when swords were serious weapons of war and not just graceful things used to cut cake at weddings and to show off at fancy military drills.