Posts Tagged 'asain food'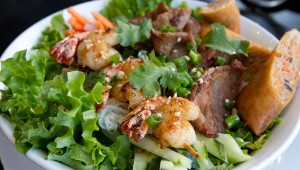 You'll be best friends forever after one visit to this pan-Asian bistro.


LAURIE BARKER JAMES
BFF Bistro offers an eclectic mix of Asian cuisine while also housing an on-site bakery and — wait for it — a disco lounge. On a recent Saturday afternoon visit, said lounge, near the front of the restaurant, was particular...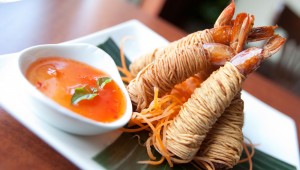 This new Hulen/I-30 eatery has all the authentic goods.


JIMMY FOWLER
Although the new Thailicious restaurant sits, theoretically, at the southwest corner of Hulen Street and I-30, it's barely visible from either busy thoroughfare: The eatery is wedged between a bank and a yogurt shop at the ba...