Posts Tagged 'asian food'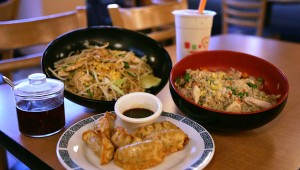 This Asian express is tiny but packs humongous flavors.


JIMMY FOWLER
The tiny, family-owned Vietnamese eatery Brodard Asian Express & Boba Tea looks as if it could be swallowed up any minute by the hectic retail space it inhabits on a busy section of Cooper Street in South Arlington. Inside,...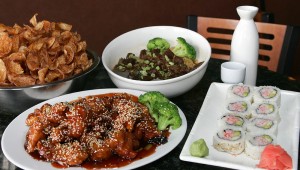 Nothing's hoity-toity about this small local chain, but everything's solid.


MATTHEW McGOWAN
In any category of ethnic food, places that hew to their original tradition are usually better bets than the Americanized versions of same. But sometimes, ethnic and Americanized can be a good combo — as with Tang's Pacific...