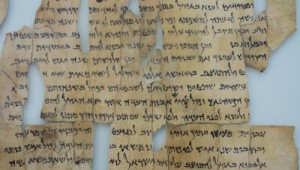 Andrew McLemore
I got very excited when I heard about the Dead Sea Scrolls coming to Fort Worth. I'd heard and read about the world-famous discovery many times. For many reasons, not least of which is a love of the written word in all it...
Season's greeting should include religious tolerance.


E.R. BILLS
OK, I get it: It's Christmas, and you want to celebrate the birth of your savior. You want to decorate the trees and break out the lights and put plastic reindeer on the lawn. You want to wear Santa hats and give out a big pi...