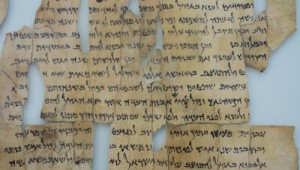 Andrew McLemore
I got very excited when I heard about the Dead Sea Scrolls coming to Fort Worth. I'd heard and read about the world-famous discovery many times. For many reasons, not least of which is a love of the written word in all it...
Kr
WED ? 20 The winner of multiple awards as the best documentary film of 2009, The Cove is structured like a thriller, as its crew members go undercover in Taiji, Japan to capture on film the needless slaughter of hundreds of dol...
Books
The Oscar-nominated 2006 film Jesus Camp may have been a documentary, but it played more like a horror movie to non-religious people and to liberal believers.
The Show
Esopus magazine isn't really a magazine as much as it's a distribution tool, like a record label or art gallery.