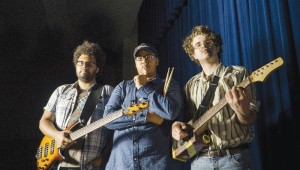 Southwest High's kids won't stop, can't stop rocking.


Jeff Prince
Jack Black's shrieking and guitar shredding in School of Rock would fit in fine at Southwest High School's Contemporary Academy of Music. CAM offers free rehearsal space and professional recording equipment, allowing studen...
Pirates of the Caribbean is at franchise's end, and the improvement is only marginal.


KRISTIAN LIN
Before the press screening of Pirates of the Caribbean: At World's End, my fellow film critics and I were handed a printed request that read, in part: "Please do not reveal the many plot resolutions that occur throughout th...