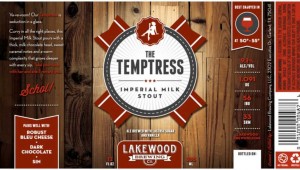 LAST CALL
The more I do these beer promos (the brand varies from week to week), the more I realize how everyone wants to appear refined. Few people care to admit their ignorance, so when some jolly doofus takes a sample of Sapporo Premiu...
ANTHONY MARIANI
In anticipation of our inaugural Visionary Awards, to be awarded to three outstanding Fort Worth artists in various disciplines, Rahr & Sons Brewing Company is crafting a special beer for us, the Visionary Brew. But there...
The thinking man's party-rock group, Darth Vato, is Doing Great!


ANTHONY MARIANI
Chances are that most folks know of Darth Vato as that crazy-ass party band that plays TCU a lot.