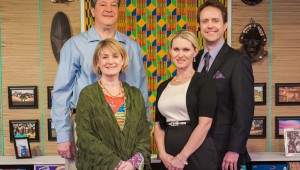 A faulty script full of obviousness undermines a valiant effort by Circle Theatre.


JIMMY FOWLER
Civilization, basically, is a set of rules to which people frequently don't adhere. That short, rather obvious statement sums up the plot, themes, and performances of Circle Theatre's lively but insubstantial staging of the...
Great actors rant and rave in this circular chamber drama.


KRISTIAN LIN
An ongoing motif in Roman Polanski's career has been characters trapped in enclosed spaces. The director seems to love watching people unravel in apartments, sailboats, or secluded houses, where they cannot run from their neu...