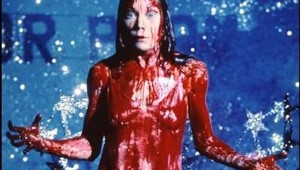 Kristian Lin
A bit of news came down this past week related to Bully, which is still playing in Tarrant County. A federal district court judge threw out the lawsuit brought by the family of Tyler Long (one of the kids whose suicide is cover...
Despite bad writing, the franchise keeps its buddy-buddy heart.


COLE WILLIAMS
Sex and the City 2 picks up two years after the first, with the wedding of Stanford (Willie Garson) and Anthony (Mario Cantone), Carrie's and Charlotte's gay best friends. Carrie Bradshaw (Sarah Jessica Parker) and John "...
A season's worth of Sex and the City, squished into one uneven movie.


Kristian Lin
I wish the Sex and the City movie had been a musical, with our four favorite fashion plates addressing their relationship problems by bursting into song and dance.
A Texas playwright's 1953 odyssey gets a spirited reading by Fort Worth Theatre.


Stage
The program for Fort Worth Theatre's current revival of The Trip to Bountiful mentions at least three times that the city's 53-year-old stage institution is "a community theater."