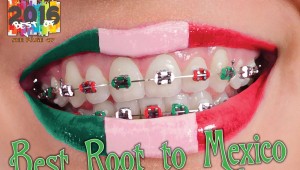 With violence down in most border towns, Americans are once again flocking south of the Rio Grande for their dental work — as well as medicine, cosmetic surgery, good food, and cheap margaritas.


Peter Gorman
I wasn't quite sure what I'd run into when I recently took off from Joshua in a rental car with my former wife, Chepa, and her two young daughters on our way to get some dental work done in Mexico. We were headed to Nuevo P...
The Texas-Mexico border has always been violent — but nothing like this.


Peter Gorman
It used to be one of the spring break capitals of Mexico. Tens of thousands of college kids from all over Texas would make their way to Brownsville and then across the Rio Grande to Matamoros on the Gulf of Mexico, just a short...