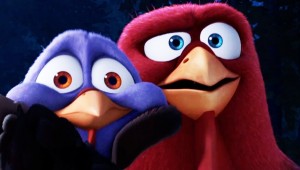 The animated comedy Free Birds is a real tur … oh, I can't say it.


KRISTIAN LIN
Even with the advent of computers, it takes so much effort by so many people to make an animated film. That's why even substandard animated films tend to at least have focused stories. That's not the case with the comedy Fr...
Have a need for speed? Bypass Speed Racer, a TV cartoon come to misbegotten life.


Kristian Lin
Here's why certain men of a certain age are huge fans of Speed Racer.
The failure is system-wide in the new big-screen version of Transformers.


Kristian Lin
The time seems ripe for a re-evaluation of Michael Bay. It's been almost 10 years since his Armageddon ruled the box office by sheer brute force of publicity, star power, and on-screen CGI explosions, and made millions of mov...