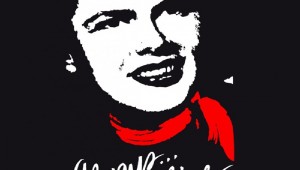 KRISTIAN LIN
WED ▪ 4 The appeal of Patsy Cline remains undiminished more than 50 years after the country singer's death. Always … Patsy Cline may not be the most au courant theatrical option, but for a midweek evening, Casa Mañana'...
KEN SHIMAMOTO
The economic downturn has not been kind to the folks from Indian Casino Records, the plucky little Seattle-based indie record label that we've profiled ("South by Northwest," Feb. 11, 2009) and that has releas...
KEN SHIMAMOTO
"Come to The Rocket," a friend said. "It's a new burger place on the North Side. It kinda reminds me of Casino's."
A new actor and an old outlook help 007 regain his mojo in Casino Royale.


KRISTIAN LIN
There hasn't been a good new James Bond picture in two decades.