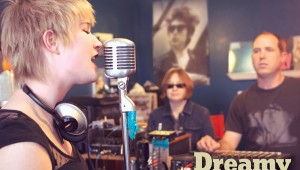 A Fairmount couple takes music back to the future – on cassette.


BY STEVE STEWARD, PHOTOS BY ADRIEN MARONEY
Other than perhaps the cow skull affixed to the balcony rail, there are few signs that the old, red-brick fourplex in Fairmount houses anyone but renters. Despite the neighborhood's increasing population of the so-called "c...