Posts Tagged 'chimichanga'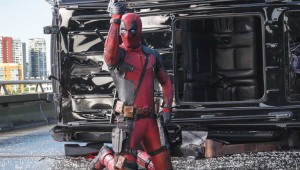 A superhero mask conceals a foul mouth in the hilarious Deadpool.


Kristian Lin
With Deadpool, the Marvel Comics movies definitively burst into their decadent phase. Other superhero films (including some of Marvel's) have riffed comically about the absurdities of stories and movies involving superheroes,...
This Southside Tex-Mex staple stays simple, fresh, and tasty.


CAROLINE COLLIER
Very few things are like they used to be. Everything changes, and "everything" includes menus at favorite restaurants. But not at Fiesta. The traditional Southside Tex-Mex eatery does things much as it did when it opened 33...