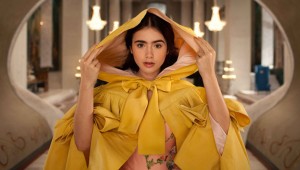 And the Oscar goes to … that guy. An analysis of the awards' not-so-major categories.


KRISTIAN LIN
It's late February, which means that it's time for my annual analysis of the Oscars' mid-major categories. I like writing this piece, because it's a way for me to recognize terrific work in aspects of film that I don'...
Big Ticket
This is International Week at TCU, and for the second straight year, the KinoMonda film series will mark the occasion with a blowout event called TCU Food and Film.