Posts Tagged 'citizenship'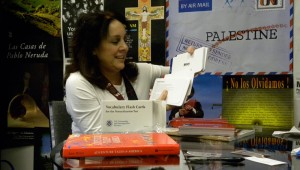 Finding citizenship courses for non-English-speakers is getting a bit easier.


LISA MARIA GARZA
Lots of folks in North Texas want to become U.S. citizens these days: Federal agency records show that the rate of applications for naturalization has risen by more than 20 percent in the last year. But there's a big problem ...
Immigrants help Uncle Sam fill the ranks — with citizenship as a reward.


MARY SPICUZZA, ERIC GRIFFEY, and JEFF PRINCE
As far back as he can remember, Oscar Reyes had wanted to be in the United States military. As a young boy growing up in Woodward, Okla., he often fantasized about it.