Posts Tagged 'commissioner'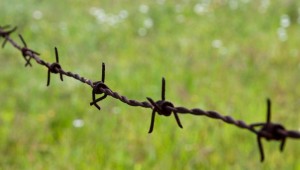 Jeff Prince
Becky Oliver has the most annoying delivery of any TV newsperson in the history of foreverness. But she makes for some interesting newscasts. A tipster notified FOX4 News that Tarrant County employees were told to perform work ...
Static
The letter from U.S. Sen. Kay Bailey Hutchison in response to a query was nice, but, um, factually challenged. Topic: the Keystone XL Pipeline, which would run from Canada to the Gulf of Mexico (via Texas). Problem: Hutchisonâ€...
Straus is walking that white line.


DAVE McNEELY
In an increasingly partisan state, it's increasingly hard to be the man in the middle. That's the tightrope that Texas House Speaker Joe Straus of San Antonio is walking.
DAVE MCNEELY
With Houston Mayor Bill White in the Democratic race for governor, humorist/author Kinky Friedman has shifted his attentions to the race for agriculture commissioner.