Posts Tagged 'communication'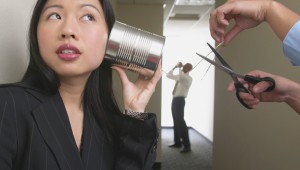 Static
UPDATED: Aug. 27, 2015: Texas Health Harris Methodist Hospital Not So Bad After All Fort Worth Weekly's Static column on Aug. 19 reported findings from BetterDoctor.com, a consumer health site that crunches Medicare facts and...
Rita Marie Johnson wants to seed American society with nonviolent kids.


JEFF PRINCE
Rita Marie Johnson is arguably one of the most successful peace advocates in the world. But you won't see her marching in the street in protest of the war in Afghanistan or picketing outside a military base.
The veterans of the new improv outfit PFFFFT! have something to say.


CAROLINE COLLIER
The expression "Pffft," under the scrutiny of a Google search, reveals several meanings, including "The sound you make when someone says something really stupid" and "A whole lot of hot air."