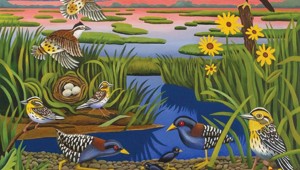 A survey of new and old works presents an artist with a message.


Christopher Blay
There is no substitute for being in nature. And there is no equivalent expression that translates nature into a satisfying two-dimensional experience either. For as long as humans have stood in awe of it, we have tried to bring...
And the Oscar goes to ... that guy. An analysis of the awards' not-so-major categories.


Kristian Lin
The Oscar nominations came out this week, and for once the talk about who got the nods might actually be overshadowed by speculation about whether the writers' strike will derail the show.