Posts Tagged 'corruption'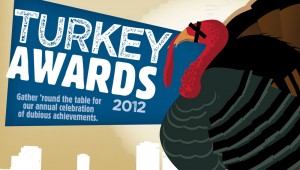 FORT WORTH WEEKLY STAFF
Droughts and wildfires are just a few of the challenges that North Texas ranchers and farmers faced in recent seasons. On the urban landscape, however, human fallibility in all its forms provided such a rich diet that the local...
Corruption and despair — not enemy weapons — took a top-ranking Texan's life in Iraq.


Robert Bryce
Ted Westhusing was a true believer. And that was his fatal flaw.