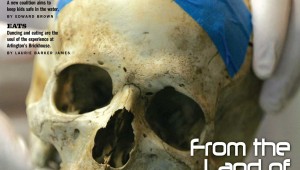 UNT Health Science Center helps families learn the fate of missing loved ones.


SARAH ANGLE | PHOTOS BY LEE CHASTAIN
The sisters were hungry. They had been doing housework and were ready for a break. So they got in the car and drove to Godfather's Pizza — one of their favorite restaurants in their hometown of Kansas City, Mo. They sat dow...