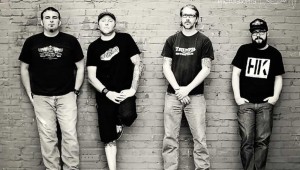 Fort Worth Weekly
Though they never really went away, The Dangits are back. I guess you could say they're no longer content just playing the occasional show for beer money. They're pushing now. Since the hard-rocking quartet's formation fi...
Greatest Hits Vol. 1 (Self-released)


Ken Shimamoto
I'd resigned myself to the fact that nobody around the Metromess plays real, unhyphenated rock 'n' roll anymore — you know, that blues-based music with a backbeat Chuck Berry said you can't lose?
KEN SHIMAMOTO
Present-day Fort Worth and '90s-era Deep Ellum are about to clash. Topping a four-band bill at Lola's Saloon-Sixth this weekend are Haltom City's mighty Me-Thinks, who, as they'll freely admit, are a lit...