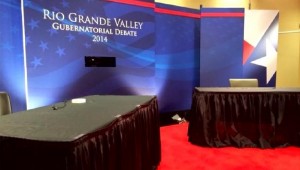 Republicans turn shy over debates and editorial board meetings.


DAVE MCNEELY
It's not all that unusual for front-runners in political contests to duck debates. That's part of political gamesmanship. The front-runner may want to avoid giving opponents an opportunity to raise questions he or she might...
But don't count Goodhair out.


DAVE McNEELY
Anita Perry was complaining recently in South Carolina that the other Republican presidential hopefuls are picking on her husband.
Static
That nice, friendly mayoral runoff might get frisky after all. Jim Lane is casting Betsy Price as a 'fraidy-cat who won't debate him. She declined to debate immediately after the May 14 election and begged off again this week.