Posts Tagged 'demolition'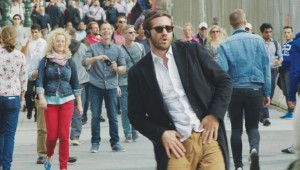 A weak bereavement story becomes a weird, funny comedy in Demolition.


Kristian Lin
In recent years we've seen great flowerings of filmmaking from countries as far-flung as Iran, Mexico, South Korea, and Romania. The foreign scene that appears to be hottest right now is Quebec. It makes sense, doesn't it? ...
The fight over asbestos removal strategies isn't over, though the test in Fort Worth is.


Gayle Reaves
Once the preparations were done, it took only about an hour and a half on Monday morning for Environmental Protection Agency-supervised crews to knock down the little office building at an empty Woodhaven apartment complex.