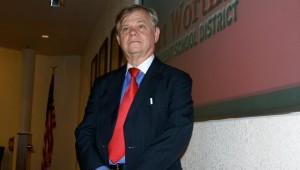 About a fourth of the troubled high school's faculty is heading out the door.


BETTY BRINK
The first to go was Tommy Elliott, the winning head baseball coach at Arlington Heights High School for the last 30 years. This year he put both his glove and his grading pencil (he also taught English) on the shelf, retiring a...
Static
In a stunning victory over well-established incumbents, Tobi Jackson in District 2 and Ann Sutherland in District 6 upset the Fort Worth school board's apple cart last Saturday and dumped out two of its longest serving member...