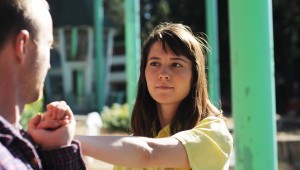 Kristian Lin
In some years, the men get the lion's share of the great leading roles, but in 2012, it was the women who did the shinier work in the lead roles. (The same can't be said for the supporting roles this year, but then the wome...
Kristian Lin
Three years ago Woody Allen left New York for London and made his first good movie in a decade, Match Point.
A first-time filmmaker can't spin a good story In the Land of Women.


Kristian Lin
I have a hard time looking at Meg Ryan right now. There are a few shots in her latest film, In the Land of Women, where she looks recognizably like the same actress who starred in Sleepless in Seattle.