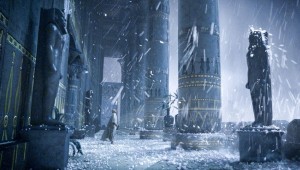 Exodus: What's a king to a god? What is Gods and Kings?


KRISTIAN LIN
Hollywood's last big-budget adaptation of the book of Exodus, Cecil B. DeMille's The Ten Commandments, hit movie theaters a full 58 years ago. By contrast, it took Tinseltown only 10 years to do Spider-Man all over again. I...
Jimmy Fowler
My favorite line from this "NYT" piece about disgruntled ex-Facebookers comes near the bottom: "Facebook is good for finding people, but by now the novelty of that has worn off, and everyone's been found." On the one ...