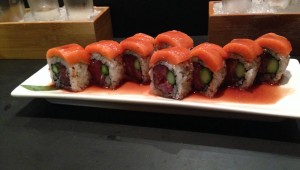 CHOW, BABY
For the last week or so, Chow Baby has been moping around like Eeyore with serious first-world problems. That's the phrase that Chow, Niece taught me when I was moaning about how cruel it was that Siri, the tiny sedate-soundi...
This locally owned chain's new West 7th location is popular, for good reason.


LAURIE BARKER JAMES
There are plenty of restaurants in the West 7th Street corridor, so when my party of five walked into Fireside Pies to be told there was a 20-minute wait, we were a little surprised. Sure, it was a Friday night, but there are, ...