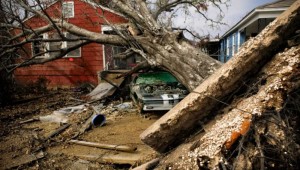 Hurricane Sandy already fading from memory? Lucky you.


LAYLA CARAWAY
The images of Hurricane Sandy are burned in my mind now, joining those of Katrina and, of course, Ally Collins. People who have never been through a flood don't get it. While the Haltom City flood pales in comparison to a hur...
JASON BERRY
Katrina's winds shredded through cities and towns like a giant scythe, but the Gulf Coast had seen major hurricane winds before.