Posts Tagged 'food reviews'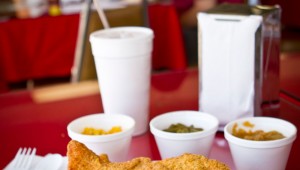 This nondescript eatery is serving up big downhome soul/comfort food.


JIMMY FOWLER
The window sign at Damian's Cajun Soul Café says closing time is 4 p.m., but that's not quite accurate. This family-owned comfort-food spot actually shuts down as soon as it runs out of food, which happened to be around 2 ...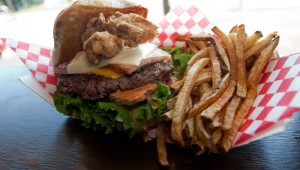 This decadent Burleson joint gets just about everything right.


ALEX TYLER
A new joint has just upped the ante on burgers in Burleson. And if you don't like burgers, SandBurg's gourmet sandwiches are pretty special too –– as long as you're not worried about calories. In a building formerly o...