Posts Tagged 'Fort Worth Convention Center'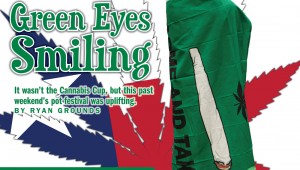 It wasn't the Cannabis Cup, but this past weekend's pot festival was uplifting.


Ryan Grounds
A couple of months ago, after hearing that the second annual Southwest Cannabis Conference and Expo was going to be held in Fort Worth –– Fort Worth! a weed festival in my neck of woods! –– I felt the sun begin to shine...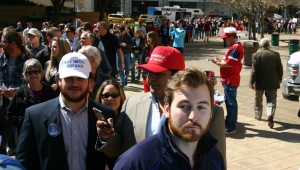 Jeff Prince
Some love him, some hate him, and some are only here for the show. Or, as one woman puts it, "I just came for the comedic effect." One thing is certain. Republican presidential candidate Donald Trump knows how to pu...
Jeff Prince
Check out this great clip of the Rolling Stones performing in Fort Worth's then-named Tarrant County Convention Center in 1972. A vintage rock-and-roll clip from the city's premier concert showcase back in the day.