Posts Tagged 'Fort Worth film'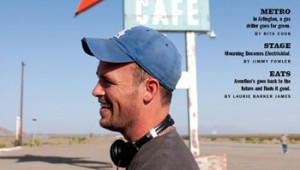 It's still in limbo, but the Fort Worth filmmaker behind it forges on.


KRISTIAN LIN
In October 2006, Fort Worth Weekly reported the story of how Fort Worth's Chad Feehan had scored a huge hit. His slasher flick All the Boys Love Mandy Lane, filmed in Texas, had played to an ecstatic crowd of about 1,400 peop...
Frozen won't give you one, just thrills and chills.


KRISTIAN LIN
The Sundance Film Festival may be known for earnest, small-scale dramas, but it also has been the launching pad for some brutally simple low-budget thrillers as well. Hollywood's good at entertaining you with the unreal; ...