Posts Tagged 'Fort Worth movies'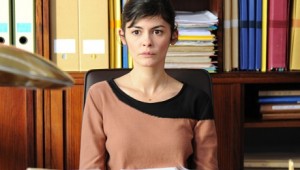 KRISTIAN LIN
OPENING: Delicacy (NR) Audrey Tautou stars in this drama as a French widow hesitating about the romantic interest of a Swedish co-worker (François Damiens). Also with Bruno Todeschini, Mélanie Bernier, Joséphine de Meaux, Pi...
Big movie stars outnumber big laughs in Valentine's Day.


KRISTIAN LIN
Even before Valentine's Day has reached the theaters, gimlet-eyed observers are already comparing it to the 2003 British film Love Actually, both movies being scattershot omnibus comedies that tell multiple romantic stori...