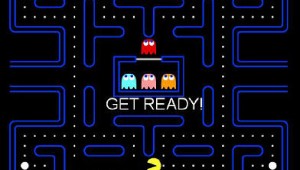 LAST CALL
I am not really a gamer, but I will forever be susceptible to the pixilated flicker of an ancient CRT screen's silent exhortation to INSERT COIN. What this means for bars is that if you affix a drink holder to a game cabinet ...
Big Ticket
Here's to the local symphony orchestras doing weird things with their programming.
Kid, get back to that computer and earn some dough.


JACOB TAYLOR
In Mr. And Mrs. Smith, Angelina Jolie plays a sexy professional adventurer, swinging through danger while never disturbing a hair on her sex-symbol head. Nice work if you can get it — but most of us can't. We don't get pa...