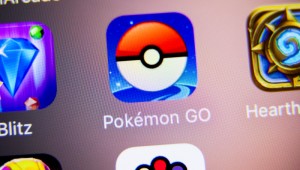 Steve Steward
Almost 20 years ago, when my brother Andy was 10 and I had come home for Christmas break during my sophomore year in college, he got super-mad because my dad asked a totally reasonable but 1,000 percent dadical question about t...
TCU Football is storming the BCS bastions again.


CAROLINE COLLIER AND DAN MCGRAW photos by keith robinson
Gary Patterson looked deflated during the press conference following Texas Christian University's final home game of 2010. "I guess I should just cheer up," he said. "We'll move on."  
Funny Games tortures you to make a point. This review will save you some pain.


Kristian Lin
When you watch slasher flicks and other movies that kill off innocent characters like ants, do you feel bad for those onscreen victims?
KRISTIAN LIN AND COLE WILLIAMS
"At Southern Methodist University, you can now major in video games. Finally, a degree more useless than political science." – Jay Leno
Fort Worth Weekly Staff
Click here to read more and see who won best Hair Salon, Spa, Customer Service, and more.
Scott Kurtz has done the seemingly impossible: achieve 10 successful years in the webcomic biz.


Books
Few people make it in the world of online comics. Few people probably even know that online comics exist.
Big Ticket
It may be spring, but some local sports fans may not be ready to leave winter behind yet.
Big Ticket
St. Patrick's Day has gradually transitioned from a religious feast day to a secular holiday that provides a reason for everyone, regardless of religion or national origin, to sup, imbibe, and generally make merry in mid-...
Big Ticket
Here's to the local symphony orchestras doing weird things with their programming.
North Texas' local live-action role-playing group doesn't play video games but lives them.


Stage
North Texas' vampires are in danger. Clubs, hotels, hot spots, and other holy places are being attacked by a dangerous enemy.